Osborn Welcomes You
---
ATTENTION RESIDENTS:
The City of Osborn is now offering emergency notifications. Sign up today at dekalbcountymo.com
Click on the Dekalb Alerts tab, then City of Osborn Alerts. You can also call City Hall to get signed up.
POSTED 6-19-19
---
City Hall will be
CLOSED
July 15-16, 2019
If you have a water emergency leave a message with the water dept. at 816-675-1299 or 816-449-0899 or contact the Mayor, David E. Meek at 816-675-2577. I am sorry for any inconvenience this might cause you. Jody Barlow, City Clerk
POSTED JULY 11, 2019
---
The time to sign up for United Fiber Internet is now!
Call United Fiber directly at 800-585-6454, or go to www.unitedfiber.com.
---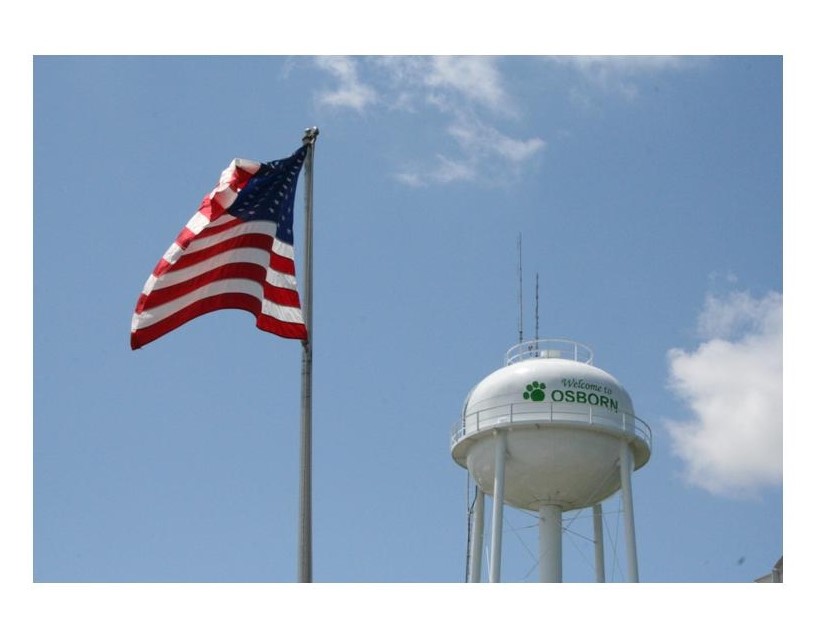 Osborn, MO, population 455, is located in
Northwest Missouri 25 miles east of St. Joseph and 8 miles west of Cameron just south of Highway 36.
Osborn is home of the Wildcats.
---
2018 ANNUAL WATER QUALITY REPORT
The current CCR is available at https://dnr.mo.gov/ccr/MO1010609.pdf
Call 816-675-2239 for a paper copy.
---
Notice of Board Meeting
Wednesday, August 14, 2019 @ 6:00 P.M. at City Hall.
POSTED July 11, 2019
---
City Hall Quick Info
Contact:
OFFICE: 816-675-2239
FAX: 816-675-2239
EMAIL: Clerk@cityofosborn.com

Address:
151 W. Georgie St.
P.O. Box 67
Osborn, MO 64474

Hours of Operation:
Mon. 8:00 A.M.-4:00 P.M.
Tues. 8:00 A.M.-4:00 P.M.
Wed. 8:00 A.M.-6:00 P.M.
Thurs. 8:00 A.M.-4:00 P.M.
CLOSED:
Friday, Saturday & Sunday

Water/Sewer Application
Click here for paperwork to sign up for new water/sewer service.
ACH Enrollment
Click here for paperwork to enroll
in ACH payments for your
water/sewer payment.
Important Numbers for New Residents
Emergency - 911

Water/Sewer Service
City Hall – 816-675-2239

Trash Service for Residential
City Hall 816-675-2239
Trash Service for Businesses
Defenbaugh- 800-631-3301
R&W Container - 816-632-3590
Veolia - 800-778-7652
Electric Service
Ameren UE – 800-552-7583

Natural Gas Service
Missouri Gas Energy – 800-582-1234

Telephone Service
CenturyLink- 800-201-4099
CenturyLink Internet and Phone Service
---
COUNTY WEBSITES
Clinton County MO: http://clintoncomo.org/government/
Dekalb County MO:
https://www.dekalbcountymo.com/
---
City of Osborn
employment application.
EOE