Osborn Welcomes You
May 4, 2020
PUBLIC NOTICE - EFFECTIVE 5/4/2020
UNTIL FURTHER NOTICE:
City Hall door is locked. I am OPEN. Please call me.
City Hall Phone (816) 675-2239
Water Department Phone (816) 675-1299 (leave a message)
Email: clerk@cityofosborn.com
PAYMENTS - Water/Sewer payments may be deposited in the drop box located on the front door of City Hall or mailed through the U.S. Postal Service.
PLEASE USE CHECK OR MONEY ORDER FOR PAYMENTS IF POSSIBLE. MAKE SURE YOU PUT YOUR PAYMENT IN AN ENVELOPE WITH YOUR NAME ON THE ENVELOPE.
We apologize for the inconvenience this creates but the health & safety of our residents must be our priority. Your staff is working...if you have a problem please don't hesitate to call.
---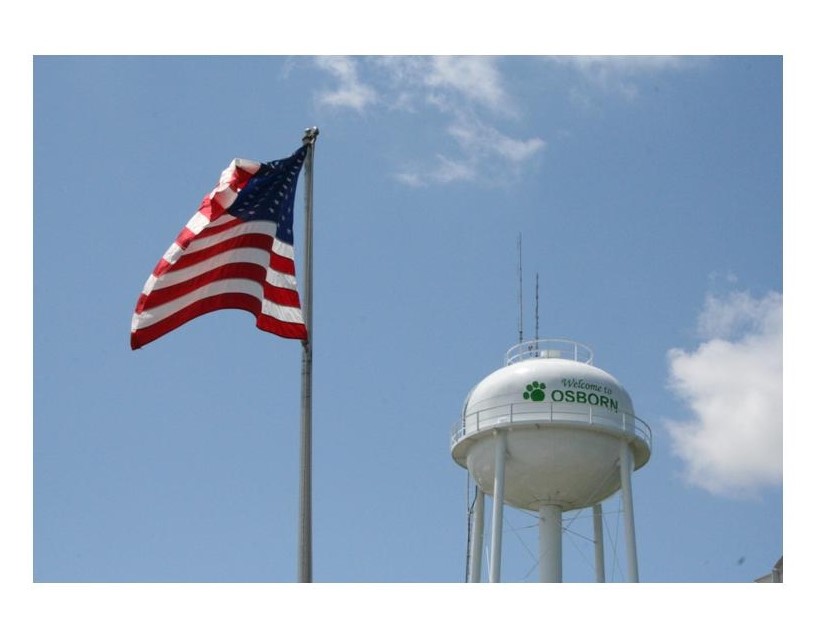 Osborn, MO, population 455, is located in
Northwest Missouri 25 miles east of St. Joseph and
8 miles west of Cameron just south of Highway 36.
Osborn is home of the Wildcats.
---
2019 ANNUAL WATER QUALITY REPORT
The current CCR is available at https://dnr.mo.gov/ccr/MO1010609.pdf
Call 816-675-2239 for a paper copy.
---
Notice of Board Meeting
Wednesday, June 10th @ 6:00 P.M.
at City Hall.
POSTED May 27, 2020
---
OFFICES FOR ELECTION - POSTPONED UNTIL JUNE 2, 2020
The City of Osborn, Missouri will hold an Election on
Tuesday, the 7th day of April, 2020 to elect the following:
Alderman At-Large 2 Year Term
Alderman At-Large 2 Year Term
---

The City of Osborn now offers online bill payment with a credit/debit card. To pay your bill 24/7, click on the payment link above. Convenience fees do apply.

City Hall Quick Info
Contact:
OFFICE: 816-675-2239
FAX: 816-675-2239
EMAIL: Clerk@cityofosborn.com
Facebook: City of Osborn, MO
Address:
151 W. Georgie St.
P.O. Box 67
Osborn, MO 64474
Hours of Operation:
Mon. 8:00 A.M.-4:00 P.M.
Tues. 8:00 A.M.-4:00 P.M.
Wed. 8:00 A.M.-6:00 P.M.
Thurs. 8:00 A.M.-4:00 P.M.
CLOSED:
Friday, Saturday & Sunday

Water/Sewer Service
Click here for paperwork to sign up for new water/sewer service.

ACH Enrollment
Click here for paperwork to enroll
in ACH payments for your water/sewer payment.

Emergency Notifications
Sign up at dekalbcountymo.com or contact City Hall.

Employment Application
Application
Please fill out and return to City Hall. EOE

Important Numbers for New Residents
Emergency - 911
Water/Sewer Service
City Hall – 816-675-2239
Trash Service for Residential
City Hall 816-675-2239
Electric Service
Ameren UE – 800-552-7583
Natural Gas Service
Missouri Gas Energy – 800-582-1234
Telephone/Internet Service
United Fiber - 800-585-6454
www.unitedfiber.com
CenturyLink- 800-201-4099
CenturyLink Internet and Phone Service
COUNTY WEBSITES
Clinton County MO: http://clintoncomo.org/government/
Dekalb County MO:
https://www.dekalbcountymo.com/