Osborn Welcomes You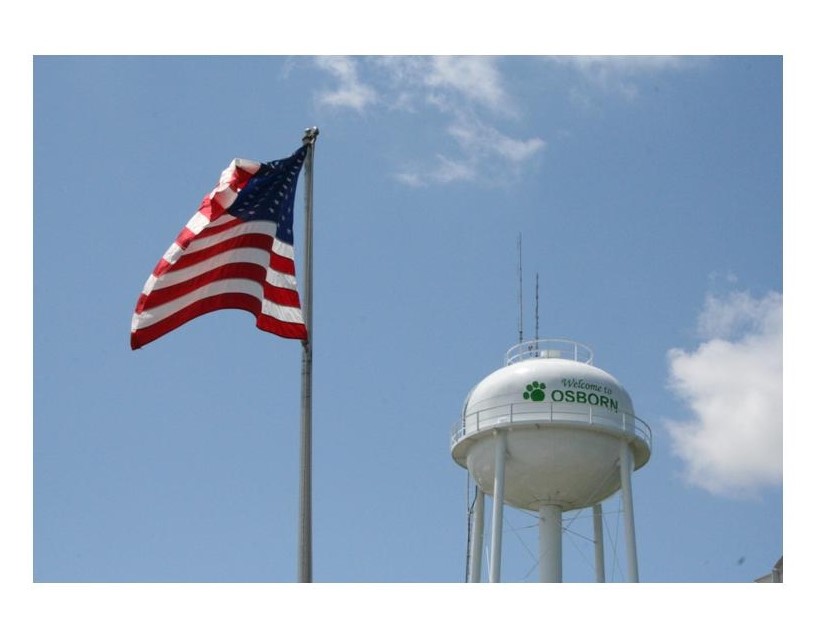 ---
Osborn, MO, population 455, is located in
Northwest Missouri 25 miles east of St. Joseph and
8 miles west of Cameron just south of Highway 36.
Osborn is home of the Wildcats.
---
2019 ANNUAL WATER QUALITY REPORT
The current CCR is available at https://dnr.mo.gov/ccr/MO1010609.pdf
Call 816-675-2239 for a paper copy.
---
Notice of Board Meeting
Wednesday, May 12, 2021 @ 6:00 P.M.
at City Hall.
POSTED April 22, 2021
---

The City of Osborn now offers online bill payment with a credit/debit card. To pay your bill 24/7, click on the payment link above. Convenience fees do apply.

City Hall Quick Info
Contact:
OFFICE: 816-675-2239
FAX: 844-892-8048
EMAIL: Clerk@cityofosborn.com
Facebook: City of Osborn, MO
Address:
151 W. Georgie St.
P.O. Box 67
Osborn, MO 64474
Hours of Operation:
Mon. 8:00 A.M.-4:00 P.M.
Tues. 8:00 A.M.-4:00 P.M.
Wed. 8:00 A.M.-6:00 P.M.
Thurs. 8:00 A.M.-4:00 P.M.
CLOSED:
Friday, Saturday & Sunday

Water/Sewer Service
Click here for paperwork to sign up for new water/sewer service.

ACH Enrollment
Click here for paperwork to enroll
in ACH payments for your water/sewer payment.

Emergency Notifications
Sign up at dekalbcountymo.com or contact City Hall.

Employment Application
Application
Please fill out and return to City Hall. EOE

Important Numbers for New Residents
Emergency - 911
Water/Sewer Service
City Hall – 816-675-2239
Trash Service for Residential
City Hall 816-675-2239
Electric Service
Ameren UE – 800-552-7583
Natural Gas Service
Spire – 800-582-1234
Telephone/Internet Service
United Fiber - 800-585-6454
www.unitedfiber.com
CenturyLink- 800-201-4099
CenturyLink Internet and Phone Service
COUNTY WEBSITES
Clinton County MO: http://clintoncomo.org/government/
Dekalb County MO:
https://www.dekalbcountymo.com/